Same High-Quality Product, The Lowest Price Ever
RM 85, RM75 or RM65. You decide!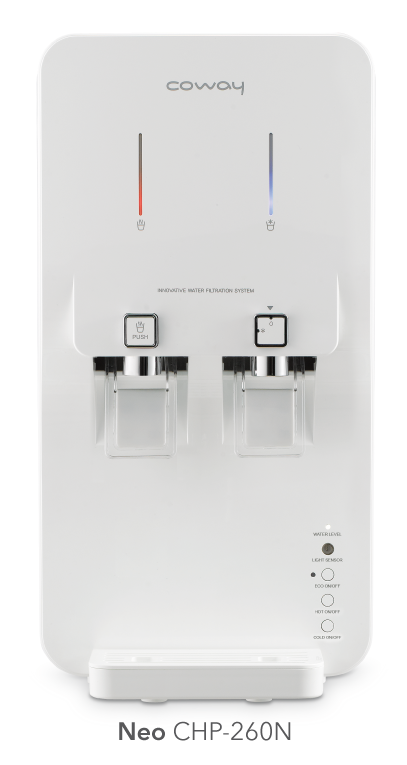 7-Year of Service & Warranty

FREE* 2-Month Service

4-Month Filter Change

Big 5.8L Water Tank Capacity

Hot, Ambient & Cold Water Temperature
PENULEN AIR / WATER PURIFIER
Enjoy a glass of perfection from our series of water dispensers that come with advanced water filtration systems to give you the best purified water. Installed with RO Membrane (0.0001 μm) filter removes water contaminants such as heavy metals, waterborne microorganisms, harmful organic chemicals, etc.
Villaem 2
BAHARU
4 SUHU
11.3 ℓ
RM120/BLN
RM3,900
Ombak
POPULAR
8 SUHU
13.5 ℓ
RM140/BLN
RM4,300
Lucy
1KG ICE MAKER
5.2 ℓ
RM190/BLN
RM7,400
Core
LARGEST TANK
21.1 ℓ
RM132/BLN
RM4,330
* FREE Periodic service every 2 months and periodic filter change every 6 months up to 5 years for rental scheme.
ALKALINE, MILD ALKALINE & MINERAL WATER PURIFIER
Coway Nanotrap™ Filter (0.01 μm) has a large surface area and contains Nanofibre (effectively reduces bio-fouling materials such as cell debris, bacteria, viruses, etc) with a patented Electrospun coating (Nano Alumina Fibre 0.01µ). The enhanced performance and high-turbidity elimination process increase the water flow rate.
Neo
BAJET
MILD ALKALI
5.8 ℓ
RM85/BLN
RM3,540
Inception (Alkaline)
NF (0.001μm)
pH 8.5±, 9.0±, 9.5±
5.2 ℓ
RM184/BLN
RM7,070
Mate
BAHARU
1 SUHU
TANKLESS
RM65/BLN
RM2,200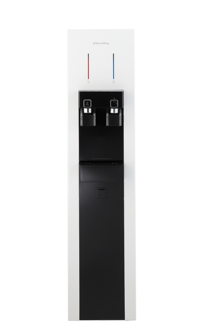 Harry
POPULAR
3 SUHU
13 ℓ
RM123/BLN
RM3,960
* FREE Periodic service every 2 months and periodic filter change every 4 months up to 5 years for rental scheme.
Yang mana sesuai untuk saya dan keluarga? Untuk pasang di pejabat?


PENULEN UDARA / AIR PURIFIER
Keep you and your loved ones safe from bacteria, viruses, and haze with our air purifier cleaners that's equipped with HEPA (0.3 μm) & other anti-virus filters.
Breeze
It might look small, but our advanced technology ensures it is big enough to remove indoor pollutants effectively with its 4-step custom filters.
4 FILTER, 33.9 M²
RM79/BLN
RM2,500
Captain
30% faster and more powerful air circulation* with simultaneous air intake from two directions with LED indicator.
4 FILTER, 56.4 M²
RM125/BLN
RM3,750
Storm
The Storm is the ultimate air purifier specially designed to provide optimum air circulation, ensuring you breathe in clean air.
4 FILTER, 49.5 M²
RM90/BLN
RM2,830
Lombok
The RBD plasma and filtration system giving the ability to decompose harmful gases, germs and viruses.
6 FILTER, 50 M²
RM104/BLN
RM3,110
Tuba
The Tuba is a super-capacity air purifier equipped with the latest and most advanced technology.
5 FILTER, 93 M²
RM142/BLN
RM4,240
Yang mana sesuai untuk keluarga saya dan kucing kesayangan? Untuk bersihkan udara di ruang tamu?


BATHROOM & OUTDOOR FILTER
Improve your lifestyle with our technologically advanced and elegantly designed bathroom accessories such as manual bidet and water softener.
Bamboo
The Bamboo is the first outdoor filter with an all-in-one controller.
ALPHA 7 μF MEMBRANE
RM118/BLN
RM3,110
Lily
A water softener that can give you smooth and healthy skin by filtering out harmful substances.
SENSITIVE SKIN-FRIENDLY
RM110/BLN
RM2,700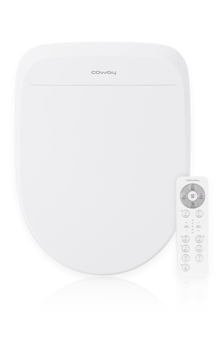 Fontana
Hygienic and smart, the innovative self-sterilising* redefines the convenience and intelligence of modern washroom experience.
WIRELESS REMOTE
RM90/BLN
RM2,900
Manual Bidet
Economical and eco-friendly, this bidet requires no electric power, but only water pressure to operate.
TWIN NOZZLE
RM28/BLN
RM890
PRIME MATTRESS
Experience conducive sleep and wake up refreshed every day with Coway Prime Series Mattress that comes with professional 7-step mattress cleaning service.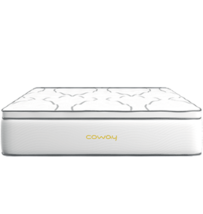 Queen Size
1520 x 1900 x 330 MM
RM139/BLN
RM5,780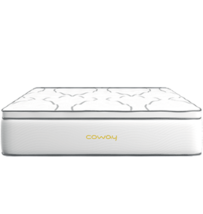 King Size
1830 x 1900 x 330 MM
RM159/BLN
RM6,380
Queen Size + Frame
1525 x 2240 x 1060 MM
RM169/BLN
RM7,480
King Size + Frame
1830 x 2240 x 1060 MM
RM189/BLN
RM8,700
PROMOSI Q2 APRIL-JUNE 2020
Outright: Percuma 1+1 Servis Membership
Ombak: Trade In Jenama X, Jimat RM10/Bln
Existing Customer Jimat RM10/RM5 Bulanan
Produk Air dan Udara Pada 1 Harga Jimat